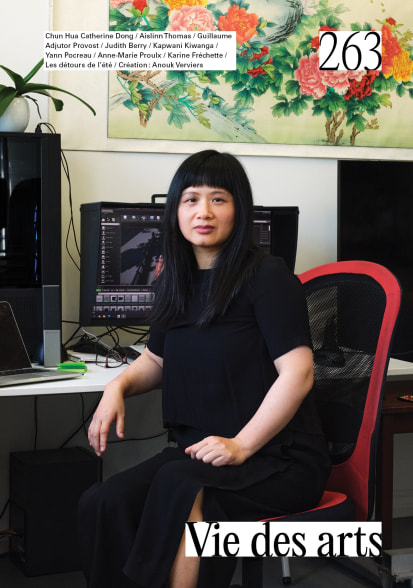 CHUN HUA CATHERINE DONG ON THE COVER OF VIE DES ARTS MAGAZINE
July 4, 2021
We're pleaseed to announce that PMG artist Chun Hua Catherine Dong is on the cover of the summer issue of Quebec's premiere art magazine, VIE DES ARTS. With an essay by Didier Morelli, the issue presents the best in Quebec art right now. Available on newsstands July 8, 2021. For more information, please visit VIE DES ARTS.
Photograph by Renaud Lafrenière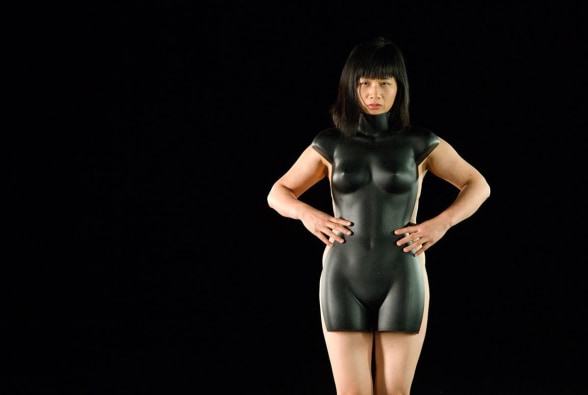 CHUN HUA CATHERINE DONG WINS CULTURAL DIVERSITY PRIZE FROM THE CITY OF MONTREAL
December 22, 2020
PMG ARTIST WINS $10,000 AWARD FROM THE CITY OF MONTREAL'S COUNCIL FOR THE ARTS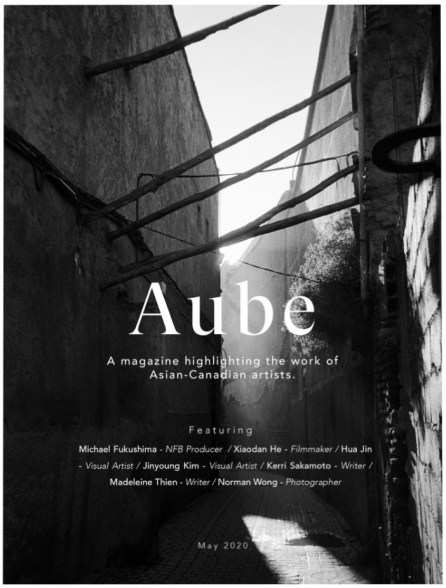 PMG ARTIST JINYOUNG KIM APPEARS IN THE CURRENT ISSUE OF AUBE MAGAZINE
In a revealing Q & A interview with Aube Magazine, the winner of the Lynne Cohen Prize discusses her Korean pop culture, the challenges of a double identity, and her secret "ten-year plan."